Even with a consistent home oral maintenance routine, including brushing, flossing, and using fluoride, bacteria and plaque can still exist around the teeth. This can create bacterial infections, cavities, and gum disease and other issues. To safeguard that the teeth keep healthy, clean, and free of infection, Windsor, CO residents should have a dental exam and cleaning about twice a year at Dental Arts Of Windsor with our dentists. This is generally called a prophylaxis, which is a scale and polish procedure. During a dental cleaning and exam, our dentists will use cleaning instruments to delicately remove tarter build-up and plaque on the tooth's surface. After the cleaning, the teeth will be polished to remove stains and any further dental procedures such as fillings for cavities will be discussed. Regular dental examination and cleaning treatments are crucial for creating a healthy, long-term smile.
Reviews
"I have been through a lot of traumatic experiences with dentists that have put me through lots of pain. I found out I needed more fillings when I began going to Dr. Barry and I was reluctant, but the process took 20 minutes for two fillings and I could sense his confidence in the matter. He acts like it's a walk in the park and that helped me get through it. I was worried when I began going home, but after taking some ibuprofen before the feeling came back and I can officially say that that was the first experience where I had 100% no pain coming out! Not only that but every other filling I have gotten in the past requested that I make 1-5 appointments afterward in order to fix the high spots that dentists would leave. Dr. Barry got my bite feeling perfect in one try! He had got a skill."
- S.W. /
Google /
Mar 15, 2018
"We have been with Dental Arts of Windsor for several years and would never go anywhere else! Always a great dental experience at Dental Arts of Windsor! Thank you Dr. Barry and staff got taking such wonderful care of us!"
- D.G. /
Google /
Nov 06, 2017
"The visit was great. Rachel did a wonderful job with my cleaning and the exam. I liked the water flosser she used instead of the scraping method. I appreciate the conservative treatment approach Dr. Barry uses. Great visit! Thanks!"
- S.Z. /
Google /
Nov 06, 2017
"Very professional and friendly."
- T.K. /
Google /
Nov 06, 2017
"Dental Arts have always taken good. They are gentle when working. The staff is very knowledgeable and super caring. Shawn is an excellent Dentist that about your teeth. I'm I found them."
- R.T. /
Google /
Nov 06, 2017
Previous
Next
Dental cleanings are usually performed without pain, but if the person has a sensitive mouth, a numbing treatment can be given. Also, if the patient has issues getting through the cleaning process due to trouble relaxing, light sedation options are also given at Dental Arts Of Windsor. A cleaning appointment starts with an ultrasonic device that makes it easier to break off plaque and tartar. Next, our dentists use an instrument such as a scaling tool to scale away build-up from the gumline and enamel. The next step is to brush and polish the enamel. Flossing and a fluoride treatment usually completes the cleaning process.
When the teeth are cleaned and polished, our dentists may complete an oral assessment to look for warnings of any oral conditions such as gum disease and oral cancer. To make certain the teeth keep healthy, patients should continue to perform an at-home oral care routine of brushing and flossing the teeth daily. Patients should discuss their next dental appointment at Dental Arts Of Windsor while leaving the office, generally for 6 months later.
Given that a professional dental cleaning bi-annually is considered a relevant preventative care service, most dental insurance companies will cover mostly all of the fees. Dental Arts Of Windsor will check with each patient's insurance policy to determine their personal cost before billing the patient directly. Anyone without insurance can talk about financing programs through Dental Arts Of Windsor.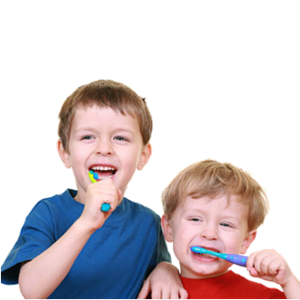 If you disregard your regular dental cleaning, the possibility of additional dental concerns could happen. To attain your healthiest smile, get a professional dental cleaning at Dental Arts Of Windsor in Windsor, CO with our dentists. Regular dental cleanings keep your mouth clean and get rid of plaque and tartar. This stops oral disease and concerns and keeps your mouth stain-free and bright.
Related Procedures