Nitrous oxide gas has many names, like happy gas, laughing gas, and inhalation sedation. Its most popular use is to tranquilize patients for a brief time throughout dental services. At Dental Arts Of Windsor in Windsor, CO, our dentists use this odorless gas to remove any anxiety or discomfort for the patient while having a service and to help them remain calm. Our dentists may shift the dose of nitrous oxide gas delivered to the patient. Because nitrous oxide gas is a conscious sedation option, the patient does not fall asleep, although they will feel more relaxed. The patient will be responsive enough to hear our dentists and perform any directions throughout the service.
Reviews
"They were very knowledgeable and respectful . They don't over charge you . Pat was wonderful"
- F.S. /
Google /
Oct 20, 2018
"Love the whole crew there!"
- C.Y. /
Google /
Oct 18, 2018
"I had been looking for a new dentist for awhile and he was an answer to prayer! Eveyone is respectful and treats you like family. Thankful I found an awesome dentist!"
- A.M. /
Google /
Oct 17, 2018
"I'm so happy I found Dr. Barry and his team!!! Everyone is pleasant, helpful and educated. I received several recommendations on my oral care that have never been suggested. Pat was so knowledgeable and Cindy was so sweet on the phone and in person!"
- P. /
Google /
Oct 02, 2018
"It was my three year old's first time at the dentist. Everyone at the office was wonderful with him. They had him "help" them so he felt a part of the process and showed him everything ahead and explained what was going to happen. He was not nervous at all, and actually seemed to enjoy the dentist."
- L.L. /
Google /
Sep 25, 2018
Previous
Next
Oxygen is generally combined with the nitrous oxide gas for better effects. Our dentists will start the nitrous oxide by putting a mask on top of the patient's mouth and nose that will be consumed when the patient breathes as usual. The patient will start to feel groggy soon when the gas goes into effect. The patient may then start to get a tingling sensation (generally in the limbs) or a warm, pulsating feeling spreading through their body. When at its greatest level, the gas will make the patient get a sense of euphoria and let our dentists to finish the service without any anxiety for the patient. The sedation gas will be used as much as needed, and the gas can be turned off and on by our dentists to meet the patient's needs.
When the nitrous oxide is off, its effects will exit the patient's system in a short time. The patient will experience no long-term effects and they can leave home at the end of the service. There are typically no lasting negative reactions caused by nitrous oxide after sedation, although on occasion patients will have temporary stomach trouble. To avoid stomach trouble, the patient is advised to have solid food before their service at Dental Arts Of Windsor.
The dental insurance payment of gas sedation will differ based on the purpose for use. If sedation is necessary for a dental service, it's typically paid at least partly by the patient's insurance policy. If the nitrous oxide sedation is chosen by the patient to help with anxiety or fear, the insurance policy may not pay the bill for sedation. The front office of Dental Arts Of Windsor in Windsor, CO will communicate with the patient's insurance company to calculate their insurance benefits and out-of-pocket costs. Dental Arts Of Windsor takes several methods of payment and will help to join patients to financing options.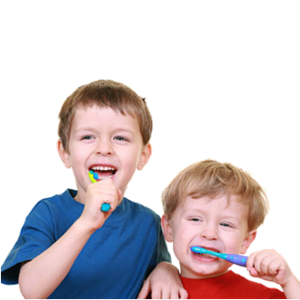 When you contact us for a procedure or consultation, be sure to learn more about nitrous oxide gas sedation techniques for your visit to Dental Arts Of Windsor in Windsor, CO. Whether it is a regular professional cleaning or a more complex service, our dentists will review your sedation options and answer any questions you may have about nitrous oxide gas. Please contact Dental Arts Of Windsor as soon as possible to plan your appointment to find out more regarding your sedation dentistry choices.
Related Procedures