An abundance of gum flesh can hang over the top of the teeth and create a condition known as a "gummy look". This dental concern can be efficiently fixed with gum contouring with the help of a laser. Many dental practices refer to this as periodontal aesthetic surgery. At Dental Arts Of Windsor in Windsor, CO our dentists perform gum contouring using a highly technical laser to easily and safely trim off excess gum flesh to present more of the tooth. While this service is sometimes known as an aesthetic treatment, gum contouring also helps a patient's oral hygiene by limiting the risk of infection by getting rid of areas where bacteria can hide. This assists in lowering the chance for periodontal disease and gum infections.
Reviews
"I have been through a lot of traumatic experiences with dentists that have put me through lots of pain. I found out I needed more fillings when I began going to Dr. Barry and I was reluctant, but the process took 20 minutes for two fillings and I could sense his confidence in the matter. He acts like it's a walk in the park and that helped me get through it. I was worried when I began going home, but after taking some ibuprofen before the feeling came back and I can officially say that that was the first experience where I had 100% no pain coming out! Not only that but every other filling I have gotten in the past requested that I make 1-5 appointments afterward in order to fix the high spots that dentists would leave. Dr. Barry got my bite feeling perfect in one try! He had got a skill."
- S.W. /
Google /
Mar 15, 2018
"We have been with Dental Arts of Windsor for several years and would never go anywhere else! Always a great dental experience at Dental Arts of Windsor! Thank you Dr. Barry and staff got taking such wonderful care of us!"
- D.G. /
Google /
Nov 06, 2017
"The visit was great. Rachel did a wonderful job with my cleaning and the exam. I liked the water flosser she used instead of the scraping method. I appreciate the conservative treatment approach Dr. Barry uses. Great visit! Thanks!"
- S.Z. /
Google /
Nov 06, 2017
"Very professional and friendly."
- T.K. /
Google /
Nov 06, 2017
"Dental Arts have always taken good. They are gentle when working. The staff is very knowledgeable and super caring. Shawn is an excellent Dentist that about your teeth. I'm I found them."
- R.T. /
Google /
Nov 06, 2017
Previous
Next
Gum reshaping and laser contouring can be completed directly inside our dental practice in Windsor, CO using a light numbing agent to control any discomfort. It is common for patients to have anxiety regarding a dental treatment, so our dentists are available to offer sedation for individuals who cannot relax during treatment. When the treatment begins the gums and tooth enamel will be rinsed and thoroughly dried and then the laser device will delicately remove layers of gum tissue so that the gum looks smooth and even. The gum contouring laser at Dental Arts Of Windsor also assists to decrease bleeding and seal the shape of the gumline.
The treated gum tissue may be swollen and inflamed for a short time following gum reshaping, but with consistent brushing, flossing, and mouthwash, the swelling will clear up and the gums will feel normal quickly. Our dentists will discuss the post-procedure guidelines along with possible antibiotics to help return to normal faster. Dental exams and cleanings at Dental Arts Of Windsor are encouraged to help maintain healthy gums.
A laser contouring treatment for the gums may or may not be applied under insurance. Even though it is considered an aesthetic dental service, but some cases may need this treatment for dental care purposes. The staff at Dental Arts Of Windsor will research each patient's coverage to get a better idea of their out-of-pocket expenses.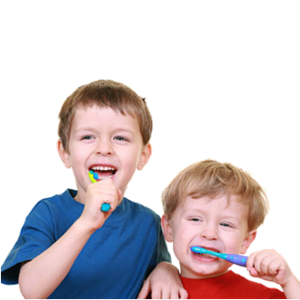 Abnormal gum tissue cause an unwanted smile. Gum contouring at Dental Arts Of Windsor in Windsor, CO can improve this dental abnormality efficiently without surgery. In addition to getting a attractive new smile, your dental health will also improve, decreasing the risk for periodontal disease. Contact us to schedule an appointment with our dentists for more information.
Related Procedures