The first procedure to deal with the first stage of gum disease is scaling and root planning (also known as SRP), which stabilizes the health of the mouth by deep cleaning beneath the gumline, then planning or smoothing the tooth enamel to limit future deposits. After one or several SRP treatments at Dental Arts Of Windsor in Windsor, CO by our dentists, the teeth and gums are often cured and the patient's concerns will start to clear up.
Reviews
"They were very knowledgeable and respectful . They don't over charge you . Pat was wonderful"
- F.S. /
Google /
Oct 20, 2018
"Love the whole crew there!"
- C.Y. /
Google /
Oct 18, 2018
"I had been looking for a new dentist for awhile and he was an answer to prayer! Eveyone is respectful and treats you like family. Thankful I found an awesome dentist!"
- A.M. /
Google /
Oct 17, 2018
"I'm so happy I found Dr. Barry and his team!!! Everyone is pleasant, helpful and educated. I received several recommendations on my oral care that have never been suggested. Pat was so knowledgeable and Cindy was so sweet on the phone and in person!"
- P. /
Google /
Oct 02, 2018
"It was my three year old's first time at the dentist. Everyone at the office was wonderful with him. They had him "help" them so he felt a part of the process and showed him everything ahead and explained what was going to happen. He was not nervous at all, and actually seemed to enjoy the dentist."
- L.L. /
Google /
Sep 25, 2018
Previous
Next
For the SRP treatment, our dentists will put local anesthesia on the needed areas. Sedation can be added to the anesthesia to help the patient keep relaxed and comfortable during the treatment. To get to all sections of the gum pockets and scrap off the tartar and plaque deposits, our dentists will use a hand scaling instrument or an ultrasonic cleaning instrument. As soon as the gum pocket is thoroughly cleaned, our dentists will decrease the places where tartar and plaque can become stuck by smoothing (planing) the enamel of the tooth. Following the treatment, the gum tissue can start to repair and reattach correctly to the tooth root. A few patients may have more than one procedure to achieve their ideal results.
After the SRP procedure is finished, patients sometimes have some inflammation and/or bleeding of the gums for several days. To keep the mouth clean at home after the SRP treatment, patients should ask about correct techniques for brushing and flossing their teeth so they can follow the best home care practice. Patients should also be certain to make an appointment for dental exams every year at Dental Arts Of Windsor or as advised by our dentists. Our dentists will often schedule a check up appointment several months after the treatment to assess the patient's condition.
Because SRP is often a medically required procedure for gingivitis, standard dental insurance policies will pay for part of all of the expenses of the treatment. Dental Arts Of Windsor will call the patient's insurance company to figure out their precise coverage and personal expenses. Patients can also inquire about payment methods and financing plans in their consultation with our dentists.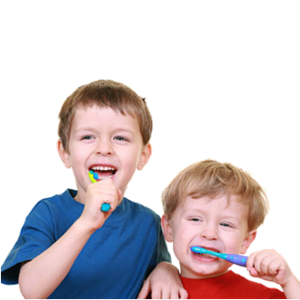 To stop more serious levels of periodontal disease, scaling and root planing (SRP) at Dental Arts Of Windsor in Windsor, CO is an efficient, nonsurgical procedure that may help to heal symptoms like bad breath, bleeding gums, gum recession and loose teeth. Scaling and root planing by our dentists take your dental health back on track and lets you a dazzling, healthy smile.
Related Procedures